Skip to content
About Us
In 2012, TAANA BAANA launched "PHULKARI" eastern ethnic unstitched brand that is tirelessly working to meet expectations level of customers. 
Phulkari is one of the leading fashion retailers offering compelling clothing solution for Women who love the richness of embroideries and the contemporary digital prints and patterns with vibrant colors inspired by nature. The Brand is and ode to the richness of human hand, embroideries, digital prints and the beauty lies in it. Our fabric designs are kept to fundamentals that remind us and our customers of our rich ethnic history been practiced by the women of Punjab since 15th Century. This ethos manifests itself within all phulkari's designs and brands. Exquisitely designed and well spread out nationwide adopts an exquisite outlook for capturing market trends and combines the exceptional beauty of East.
Phulkari launched "
Guriya Rani
" for girls aged 8-14 years a fanciful attire for our little princesses, embellished with love and affection to accentuate the colors of youthfulness with the foretaste of our traditional elegance for the little ladies.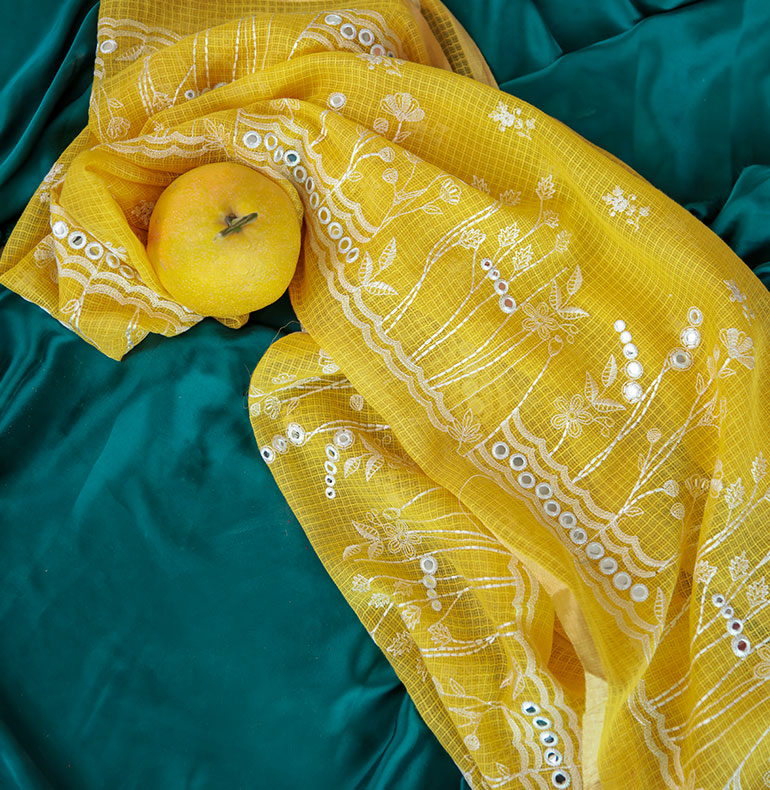 Sunday,Monday,Tuesday,Wednesday,Thursday,Friday,Saturday
January,February,March,April,May,June,July,August,September,October,November,December
Not enough items available. Only [max] left.
Add to Wishlist
Browse Wishlist
Remove Wishlist